The Perfect Gift for Spring Baby Showers and New Moms!
Boppy™ Diaper Bags carry all of baby's essentials without sacrificing mom's sense of style
Boppy™, the brand which pregnant and new moms have trusted for over 25 years, has introduced the Boppy™ Bag Collection! Featuring diaper bags, bottle bags and changing clutches, each item comes packed with organizational features that make going out with baby a snap. They sent us one and we think it is such a great idea!
The Boppy was my best friend when I had an infant and I love the thought of easily being able to take it with us and keep it clean!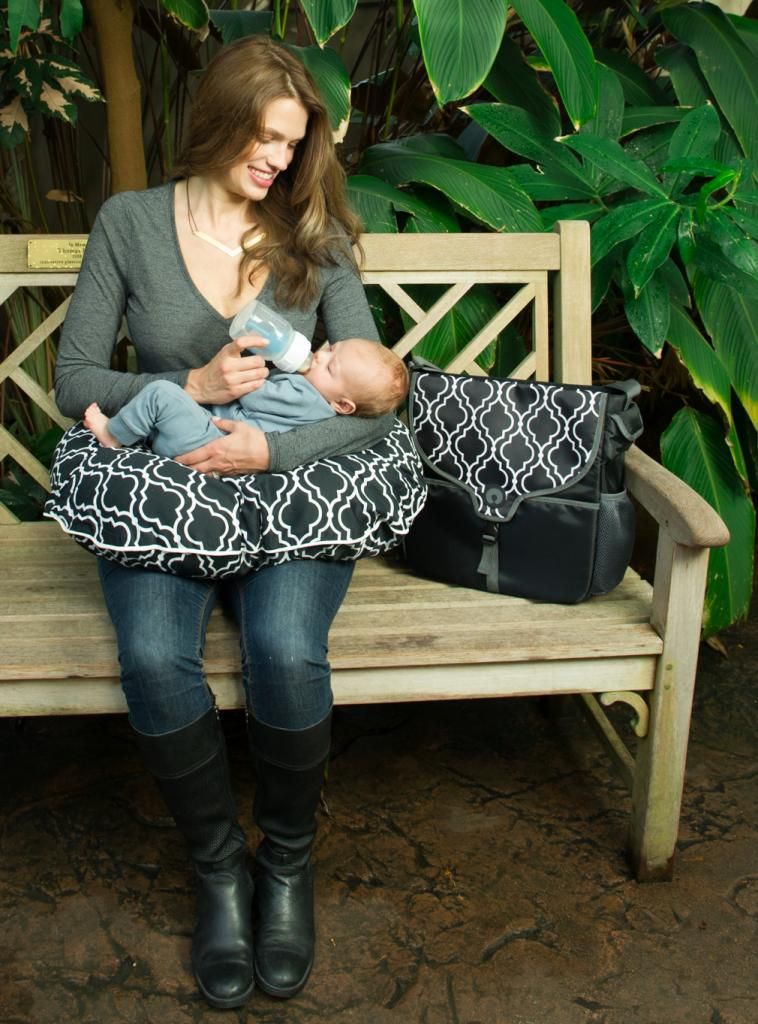 Venturing from home with baby in tow can often be overwhelming, but with the Boppy™ Bag Collection, frustration turns to freedom. With Boppy's line
of fashionable bags and coordinating accessories, all of baby's essentials stay neat, organized and easily accessible for less stress whether running errands or taking a road trip.

Featuring multiple organization features and chic modern patterns, each Boppy bag boasts a top zip closure, included changing pad with padded head support easy access wipes dispenser case, pacifier case, and adorable matching wristlet. Diapers, bottles, wipes, and even keys, wallets and extra clothes all have a place in this amazing bag and are kept within easy reach thanks to innovative Boppy clip locks and a plethora of internal and external slots and pockets. It even has a strap for securing such items as a Boppy® Pillow or sweater, making it truly functional as well as fashionable. A great gift for any new mom!

Heading out but don't need a whole bag? Boppy's line of coordinating extras are just the thing for quick trips. Changing pad clutches have extra padding for baby, but fold up into a cute clutch while featuring lots of pockets for wipes, diapers and even lip gloss! Boppy's insulated bottle bags are a simple and stylish way to carry multiple bottles and keep them and snacks cool. Plus, its strap easily attaches to strollers for hands-free food and drink storage any parent can appreciate.
Check out their website here: http://www.boppy.com/product-category/boppy-bag-collection/